If there's anything the Covid-19 pandemic has taught us, it is the importance of living a healthy lifestyle. From a healthy diet to regular exercise, and even making sure our homes are sanitized, the frequent quarantines have given us plenty of time to examine our lifestyles so we can be more fit and be more energized to face the stresses of the new normal.
To help us create a healthier home, global consumer electronics and smart manufacturing company Xiaomi has developed a suite of products designed to help improve our well-being during this critical time. Read on to find out the different ways we can improve our health with Xiaomi's smart and cost-efficient tech products!
Breathe Healthy
With many Filipinos being asked to stay indoors to help prevent the spread of the virus, it is important to make sure that the air one breathes is free from germs. An air purifier would definitely be a smart home investment at this point and the Xiaomi Air Purifier 3H (PHP 8,490) comes with the latest technology to help purify the air inside one's home.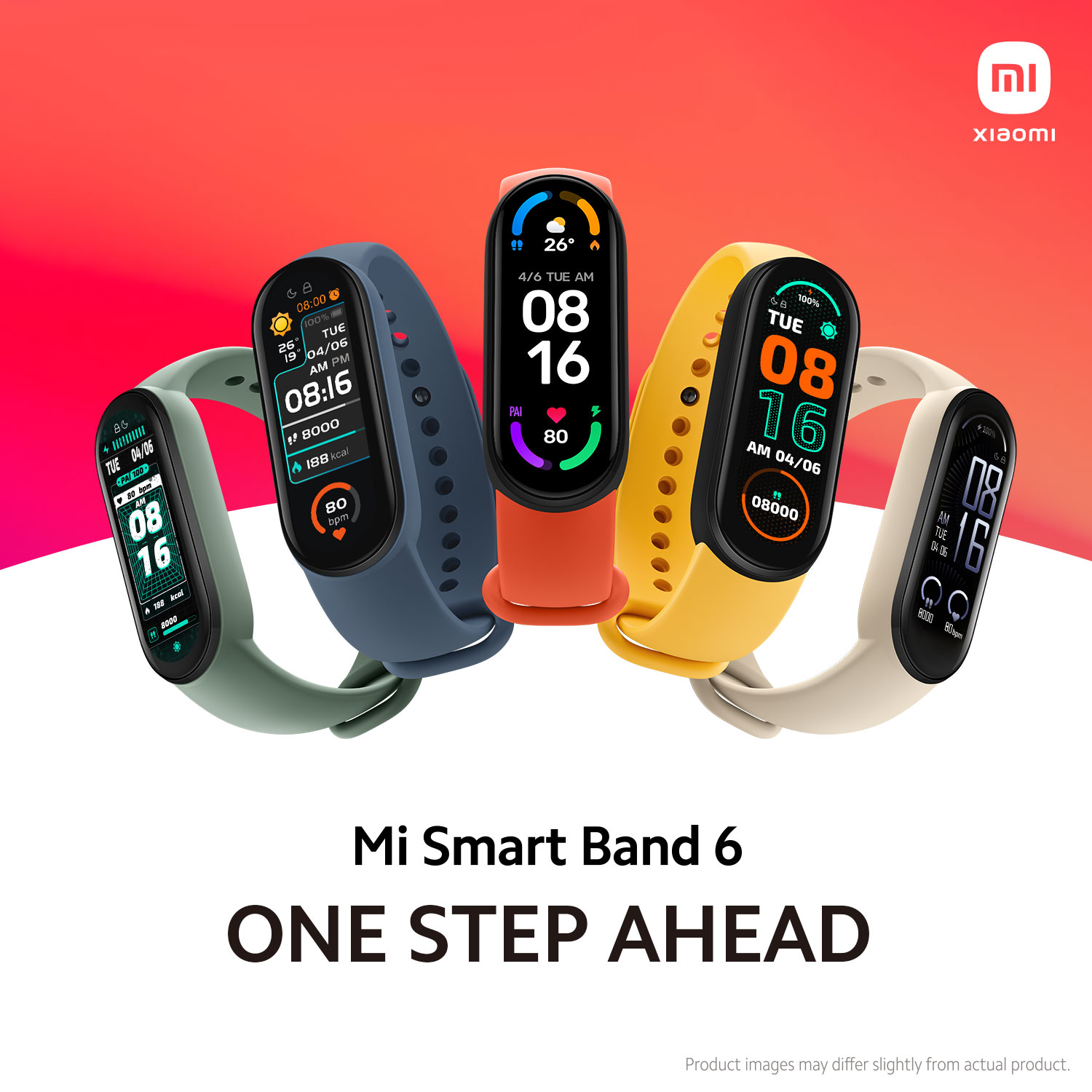 Among its features are a high-precision laser PM sensor that detects microscopic particulates and reports changes in room air quality in real time and an integrated 360 degree 3-layer filter. The first layer removes hair, dust, cotton fibers and other large particles. The second layer consists of a premium High Efficiency filter that effectively eliminates 99.97% of bacteria, viruses, cigarette smoke, PM2.5, pollen, dust, pet dander, and other allergens as small as 0.3 microns from the air while the third layer is an active carbon filter that absorbs formaldehyde, volatile organic compounds (VOCs) and other harmful gases.
Perfect for medium and large rooms, it can effectively 6,330 liters of purified air per minute in 21-37 sq. meter room. It's also easy to use with an OLED Touch Display so owners can switch to the mode they need (Sleep, Auto, Favorite, Low, Medium and High level) and also comes with APP+AI smart voice control by linking it to your Google Home, allowing you to keep track of air quality in your home at all times and access it remotely.
Eat Healthy
Another important aspect of overall wellness is making sure what you put on your plate is good for one's body. Aside from switching to leaner proteins and eating green, changing to healthier food preparation is another way to maximize the vitamins in one's food.
Enter the Mi Air Fryer 3.5L (PHP 2,990), which makes it easier to cook healthy by lessening the oil and fat during food prep. It comes with 360° heated air circulation for delicious food that is low in fat and cooks quickly – and if one wants to check on the cooking, simply pull out the basket to pause and one can monitor the cooking status of one's dish. The smart functions also make this a great option for busy moms and dads as one can pre-set the fryer and have a hot meal waiting for the family when one gets home. Cleaning is a breeze as the air fryer is wear resistant and has a non-stick surface.
The Mi Air Fryer is a great value because it is so multifunctional – it also works as a yogurt maker, fruit dryer and can even stand in as a microwave oven and electric oven.
Exercise Regularly
While the quarantine may prevent one from going to the gym, there are plenty of ways to get some exercise while indoors, from checking out YouTube videos or doing more chores. One can also keep track of our fitness regimen with the Mi Band 6, the Mi Watch or the Mi Watch Lite.
The No. 1 Wearable in the World, the Mi Band 6 (PHP comes with a 40% larger dynamic AMOLED touch screen and offers a total of 30 fitness modes (19 are new), including activities like HIIT, Basketball, Boxing, and Zumba. Exercise duration, calories burned, and heart rate are clearly visible at a glance, making for more efficient exercise sessions.
The Mi Band 6 also comes with embedded SpO2 sensors and PPG biosensors to monitor your oxygen levels and heart rate during cardio workouts and includes REM and nap sleep monitoring that tracks your sleep quality. It even keeps track of your stress levels and gives suggestions for easing and recovering from stress. Daily health intelligence reports are delivered to your Mi FIT or Mi Wear App.
The Mi Band 6 comes with a long-lasting125mAh battery and magnetic charging. It fully charges in only 2 hours with convenient USB magnetic charging that snaps securely on or off and offers long lasting battery life with up to 14 days of standby time.
Or if you're looking for a fitness tracker with even more features, the Mi Watch (PHP 4,990) is a fantastic choice. It comes with a staggering 117 exercise modes, empowering all kinds of active lifestyles. It also offers round-the-clock monitoring of many essential health metrics, including accurate heart rate tracking and blood oxygen level monitoring, and additional indicators on users' sleep cycles, stress levels, and energy levels to ensure comprehensive awareness of one's health.
Plus, it has a large 1.39" AMOLED display to ensure a clear view of essential information, and an outstanding 16-day battery life* from its 420mAh battery after just two hours of charge, so users only need to plug it in twice a month to receive over two weeks of uninterrupted activity.
Those looking for a more compact version can opt to get the Mi Watch Lite (PHP 2,490) – it comes with a stylish 1.4" inch TFT LCD color display and comes with over 120+ watch faces. It has a built-in GPS and GLONASS to capture wider signal coverage, providing better accuracy and faster positioning to map running routes and navigate the outdoors. It also comes with professional grade health monitoring like heart rate monitoring, sleep detection and even guided breath training to help one cope with stress.
Equipped with a 230mAh battery, the Mi Watch Lite offers up to 9 days of battery life and only requires 2 hours of charging to be fully charged.
Have a healthier home and stay fit with Xiaomi! For more information on Xiaomi smart products, visit their official Xiaomi Store on Lazada and Shopee or visit an Authorized Xiaomi Store nearest you. Follow Xiaomi Philippines' official Facebook page and the Xiaomi site to stay up to date on their latest news.
About Xiaomi Corporation
Xiaomi Corporation was founded in April 2010 and listed on the Main Board of the Hong Kong Stock Exchange on July 9, 2018 (1810.HK). Xiaomi is a consumer electronics and smart manufacturing company with smartphones, smart hardware and Internet of Things (IoT) platform at its core.
With an equal emphasis on innovation and quality, Xiaomi continuously pursues high-quality user experience and operational efficiency. The company relentlessly builds amazing products with honest prices to let everyone in the world enjoy a better life through innovative technology.
As of the second quarter of 2021, Xiaomi is the No.2 smartphone brand in the global smartphone market. The company has also established the world's leading consumer AIoT (AI+IoT) platform, with over 351.1 million smart devices connected to its platform, excluding smartphones and laptops. Xiaomi products are present in more than 100 countries and regions around the world. In August 2021, the company made the Fortune Global 500 list for the third time, ranking 338th, up 84 places compared to 2020.
Xiaomi is a constituent of the Hang Seng Index, Hang Seng China Enterprises Index, Hang Seng TECH Index and Hang Seng China 50 Index.