A new generation of adventures has arrived in Ragnarok M: Eternal Love with the Isle of Dreams update. This all-encompassing content drop for the smash hit mobile RPG features a new Gunslinger class, huge new locations to adventure in with friends, a magical Disney x RO:M crossover, and an epic questline that will take adventurers on a journey to save a magical kingdom borne from an ancient goddess.
Joining the lineup of character classes is the Gunslinger, a ranged class that specializes in hit and run tactics. Riding into combat on their trusty bikes, they can move and shoot with rifle and pistol, neutralizing their enemies with deadly precision, before vanishing into the darkness. The Gunslinger is sure to be favored by adventurers who want to usurp their sword and sorcery wielding rivals with the might of superior firepower!
The Isle of Dreams update also expands the already enormous world of RO:M with even more new lands to explore. Chief among them is the city of Comodo, a tropical paradise where the sun never sets and the partying literally never ends. This city of endless celebration serves as a staging ground for your next greatest adventure. Party up with your friends and head to Museum Island, a new PVE dungeon featuring dangerous MVPs to conquer and ultra-rare Ancient Equipment to win. Jump into a new questline and meet new allies to save the magical world of Fantasy Land from a sinister threat.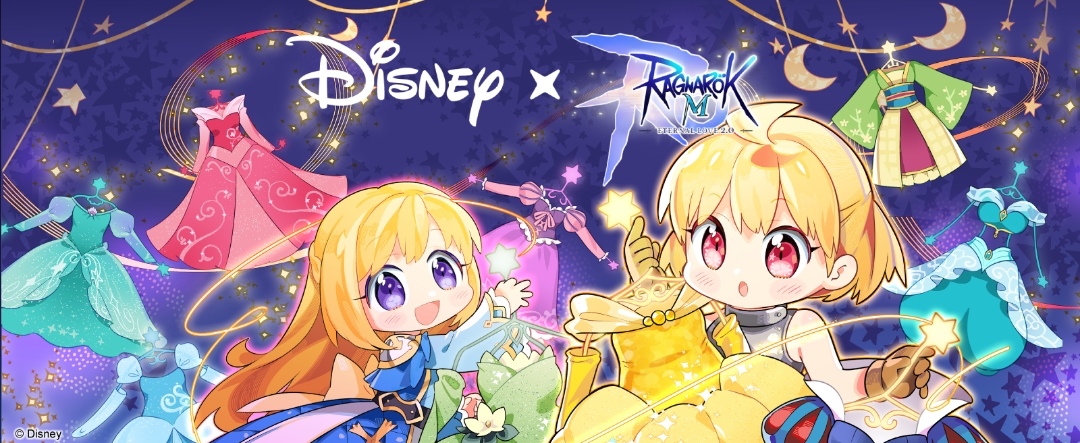 As if that wasn't enough, Isle of Dreams also includes the most epic crossover in the history of Ragnarok M: Eternal Love: Disney x RO:M. This crossover lets you dress up as classic Disney characters like Mickey Mouse and Donald Duck, and iconic Princesses like Snow White, Cinderella and Ariel. It also features a full range of Disney furniture to decorate your home with, and a series of in-game quests to win assorted Disney x RO:M gear.
With a new character class to choose, massive worlds to explore and the most enchanting crossover collaboration of all, RO:M Isle of Dreams is the latest and greatest evolution of the one true heir to the RO throne. Download and play it now to experience an adventure beyond fantasy.
Download Ragnarok M: Eternal Love: https://l.tapdb.net/SU7CwzhH
Official Facebook page: facebook.com/PlayRagnarokM.EN/
Official Website: https://sea.ragnaroketernallove.com
About Ragnarok M: Eternal Love
Bringing the nostalgia and popularity of the Ragnarok Online series straight onto mobile devices, Ragnarok M: Eternal Love is a hit around the world, with over 30 million downloads. The game first launched in China, Taiwan, Hong Kong and Macau in 2017, before venturing to capture hearts in South Korea and South East Asia in 2018. By 2019, Ragnarok M: Eternal Love was also published in America, Japan and Europe. Available in various languages like English, Thai, Indonesian, Chinese, Spanish, French, Korean, Portuguese, Russian and Turkish, this game undoubtedly has one of the largest user bases in the world.
About TapTap
TapTap is one of the fastest growing mobile gaming platforms in the world, commanding a user base across 177 regions since its launch in 2019. Players can discover and play the best and newest games around the world thanks to editor-driven recommendations and ranking features, while forming vibrant community engagements directly with developers. With these features and more, TapTap is dedicated to fostering an exciting mobile game ecosystem for games, gamers, and developers to thrive in.
About XD
XD, a game developer and global publisher listed on the Hong Kong Stock Exchange (HKEX: 2400), boasts an extensive portfolio of award-winning games such as the popular mobile RPG Ragnarok M: Eternal Love, and side-scrolling action game ICEY. Along with its very own mobile gaming platform TapTap, which commands over 70-million registered users, XD is driven in its mission to impact gamers worldwide through the spirit of craftsmanship.