Toyota Financial Services Philippines (TFSPH) is excited to announce the launch of myTOYOTA Wallet's e-money feature, in partnership with Bank of the Philippine Islands (BPI).
As a launch offer, registered customers can get up to Php 300 (or 2% rebate of the transaction price) when they use their myTOYOTA Wallet's e-money feature to pay for their Toyota service, parts and accessories, and insurance at Toyota dealerships nationwide.
How it works
New customers simply can simply download the myTOYOTA Wallet app from Google Play or App Store. User must then register and apply for an upgraded account by submitting a government-issued ID and a selfie, then wait for verification process to be completed. Once upgraded, customers may cash-in using their BPI deposit account.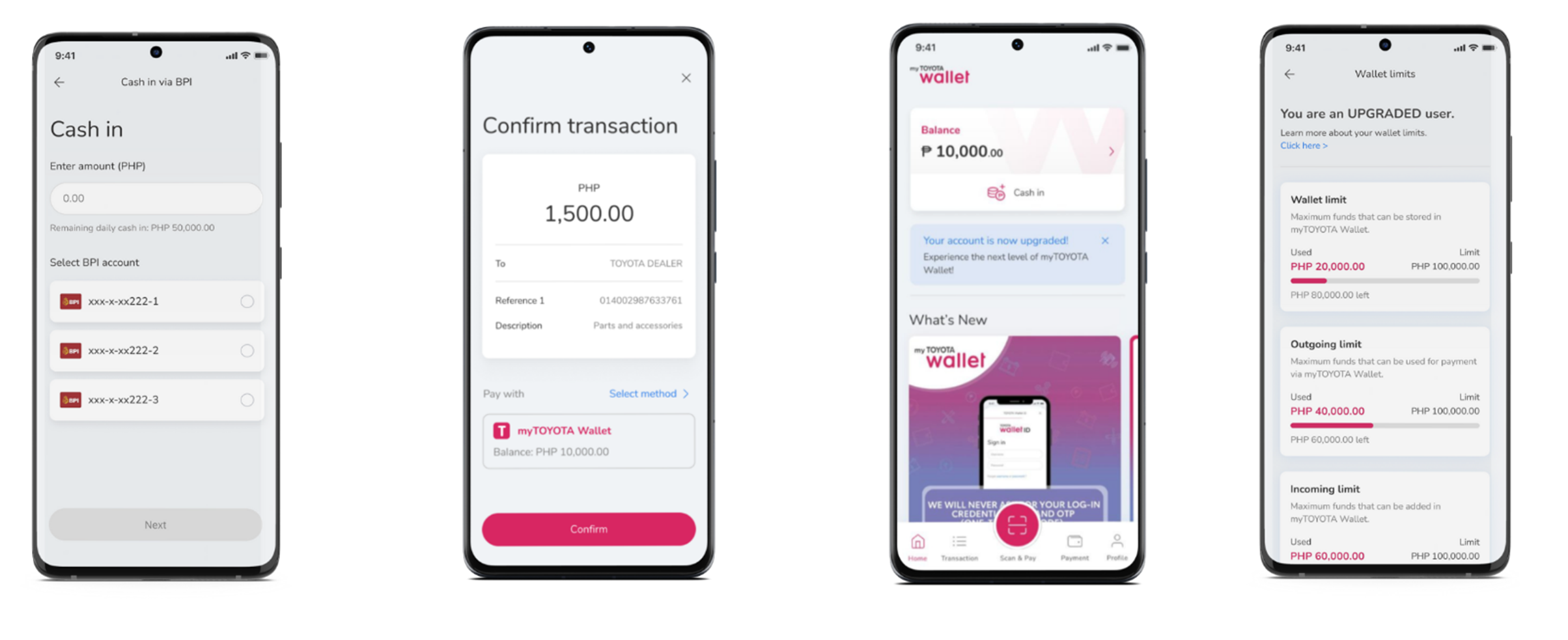 To get the rebate, customers must pay for their Toyota transactions using their e-money stored in their myTOYOTA Wallet account, at any Toyota dealership nationwide.
Promo runs from July 10 to October 31, 2023. Per DTI Fair Trade Permit No. FTEB-171252. Terms and conditions apply.
About myTOYOTA Wallet
myTOYOTA Wallet is a mobile payment solution from Toyota Financial Services Philippines that brings together multiple payment options in a single app. Customers have the flexibility to choose the payment method they want either e-money stored in their myTOYOTA Wallet or their linked credit or debit cards. myTOYOTA Wallet can be used to pay for any Toyota transaction such as periodic maintenance, vehicle repair, purchase of parts & accessories and vehicle insurance.